Animated Dream: Everest by Meagan's Creations and WendyP Designs and Self-Love: Me Time by Amanda Yi and Meagan's Creations available at Sweet Shoppe and 25% off this weekend. Buy the bundle and save 47%!
Animated Dream: Everest
Animated Dreams: Everest, is the next installment in this fun series, inspired by the new movie Abominable. Document your trip to see this heartwarming family film! This
collection is also perfect for winter and Asian themed layouts as well as some iconic roller-coasters and attractions inspired by the Yeti!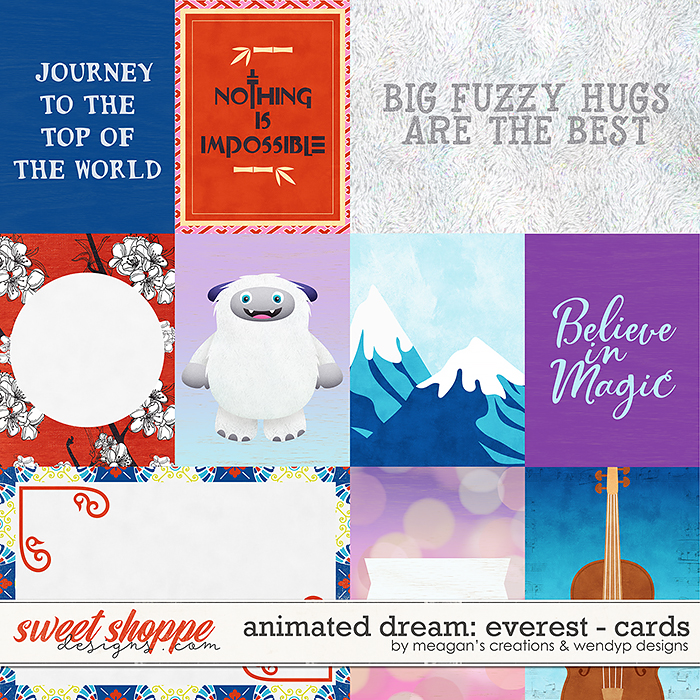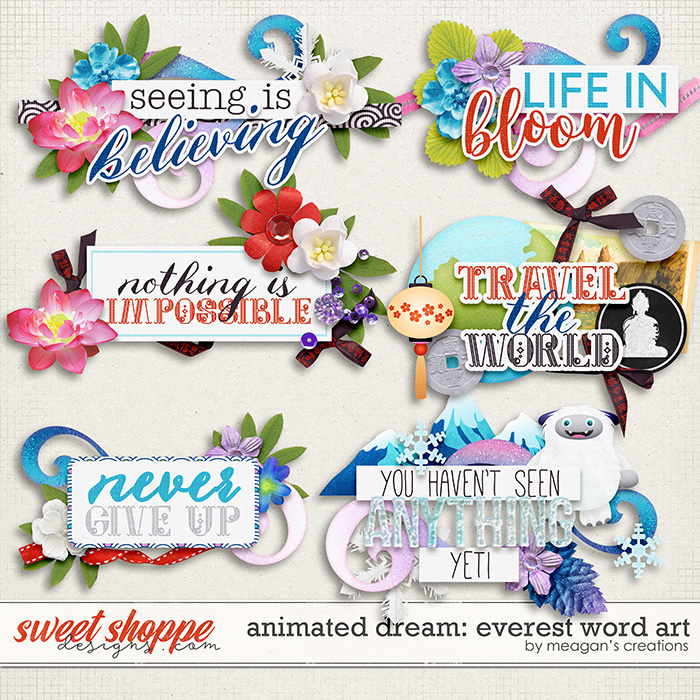 Self-Love: Me Time
Whether you are binging the newest episodes or curled up with a good book, this is your time to do what you want!