Scholar: Gifted, Scholar: Special, and Blessings: Baptism by Meagan's Creations available at Sweet Shoppe and 25% off this weekend. Buy the bundle and save 47%!
Blessings: Baptism
Blessings: Baptism is the latest installment in this faith-based series celebrating our faith. The decision to be baptized is so special and you can document this precious day of rebirth with this collection.
Scholar: Gifted
Got a gifted and talented kid? Think outside the box with this fun digital scrapbooking kit! All about bright kids, who push the boundaries, this kit is great for sending your smartie back to school!
Bundle
Kit
Cards
Clusters
Glitters
Word Art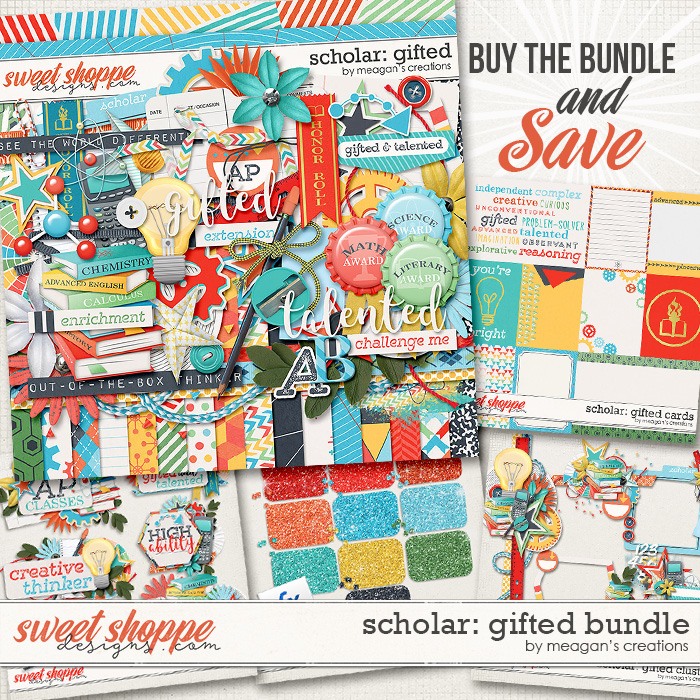 Scholar: Special
The Scholar: Special digital scrapbooking kit will help you scrap about your special, unique and precious child.
Bundle
Kit
Cards
Clusters
Glitters
Word Art