Blessings: Youth Camp by Grace Lee & Meagan's Creations and Doctor's Visit: Sick by Meagan's Creations available at Sweet Shoppe and 25% off this weekend. Buy the bundle and save 47%!
Blessings: Youth Camp
The newest installment in this faith-based series celebrating getting away for spiritual growth and fun with friends in the faith. Nature walks, scripture study, crafts, games and camping can be easily documented with this versatile kit.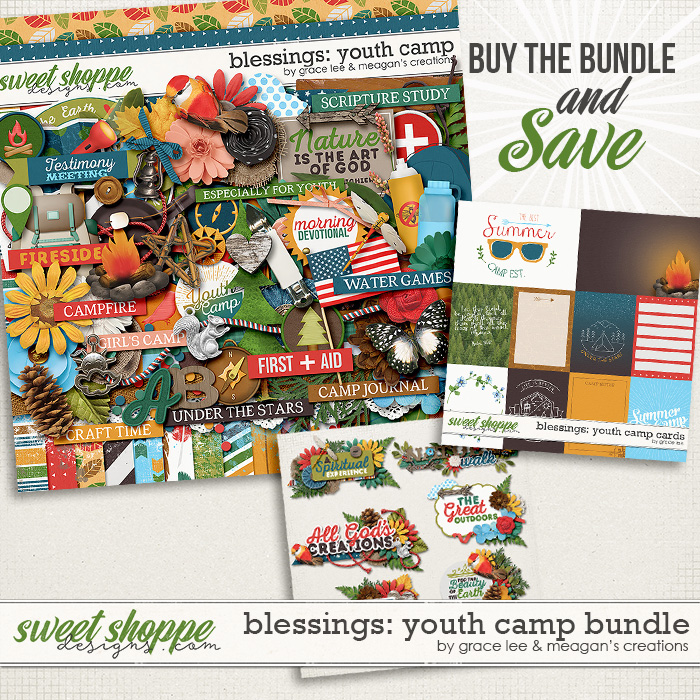 Doctor's Visit: Sick
Bundle
Kit
Cards
Clusters
Glitters
Paints
Word Art