Journey to Motherhood by Meagan's Creations available at Sweet Shoppe and 25% off this weekend. Buy the bundle and save 47%!
If you or a loved one has had difficulty achieving pregnancy, this kit can help you document the difficulties and successes of that journey.
Bundle
Kit
Cards
Clusters
Glitters
Word Art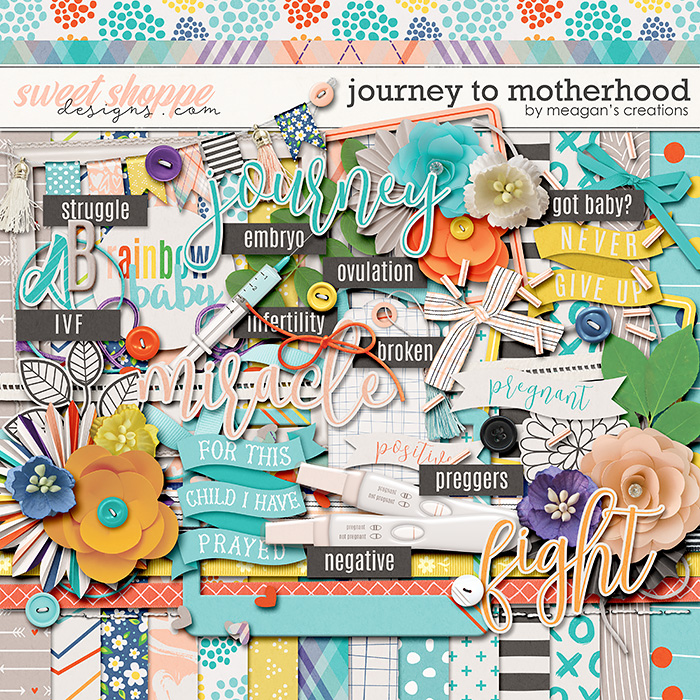 Spread Kindness

Spread Kindness is a beautiful sunny and cheerful kit about making the world a kinder place.