Animated Dreams – Underwear by Meagan's Creations & WendyP Designs available at Sweet Shoppe and 25% off this weekend. Buy the bundle and save 47%!

Do you have some kids who love making disgusting noises with their bodies and love mischief? This digital scrapbooking kit is for your comic book-loving, superhero-creating, creative memories!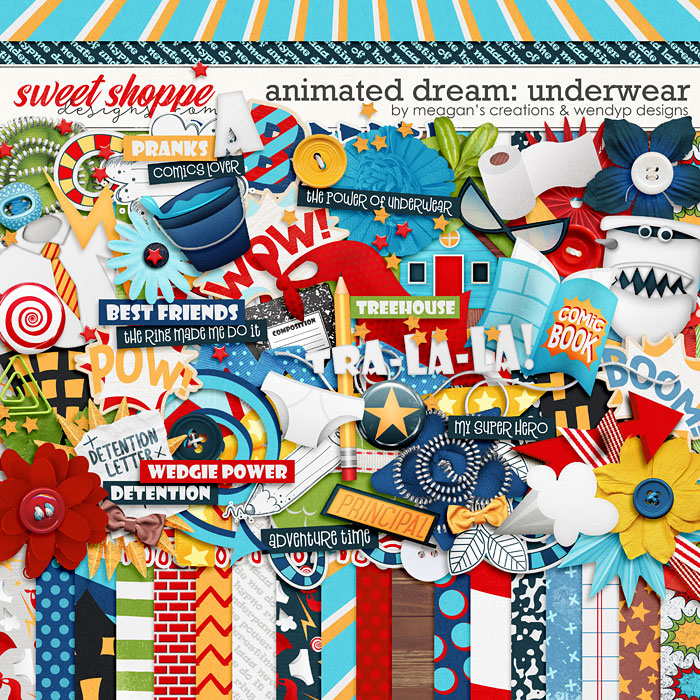 Meagan received a special request to create word art from this awesome kit by Blagovesta Gosheva and DSI! Great for everyday photos!